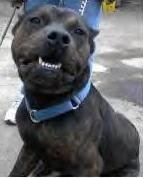 FUNNY BUT TRUE STORIES
OK. WE ALL HAVE DONE SOME FUNNY BUT TRUE THINGS IN OUR LIFE, BUT THESE STORIES ARE JUST SOO FAR FETCHED THAT YOU ALMOST CAN'T BELEAVE THAT PEOPLE CAN BE THAT STUPID.

EXAMPLE: THIS IS AS STUPID AS ANYONE CAN CAN GET. TO MAKE IT WORST IT IS THE ELECTED OFFICIALS OF A CITY.

THE EL PASO, TEXAS CITY COUNCIL VOTED TO SPEND $112,000 TO HIRE A PRIVATE SECURITY FIRM TO GUARD THE CITY'S POLICE STATION................

A MADDOG THOUGHT: NOW I DONT KNOW IF THE CITY COUNCIL IS TOTALLY STUPID OR IF THE CITY'S POLICE IS THAT BAD. BUT WHEN I READ IT I JUST BUST MY BELLY (OF COURSE I WAS LAUGHING AT THE OTHER STORIES BEFORE I READ THIS ONE.) SO NOW I AM INSPIRED TO BUILD A COLLECTION OF FUNNY BUT TRUE STORIES AND SHARE THEM WITH YOU ALL. SO LOOK FOR THE LIST OF STORIES TO GROW.

******************************

LIST OF TRUE STORIES:

KILLER BISCUIT
OOPS SORRY
TOO MANY PENNIES
BAD GAS
BRAINLESS
THANKS FOR THE TIP
******************************
Linda Burnett, 23, a resident of San Diego, was visiting her in-laws. While there went to a nearby supermarket to pick up some groceries, several people noticed her sitting in her car with the windows rolled up, with her eyes closed, with both hands behind the back of her head.

One customer who had been at the store for a while became concerned and walked over to the car. He noticed that Linda's eyes were now open, and she looked very strange. He asked her if she was okay, and Linda replied that she'd been shot in the back of the head, and had been holding her brains in for over an hour.

The man called the paramedics, who broke into the car because the doors were locked and Linda refused to remove her hands from her head.

When they finally got in, they found that Linda had a wad of bread dough on the back of her head. A Pillsbury biscuit canister had exploded from the heat, making a loud noise that sounded like a gunshot, and the wad of dough hit her in the back of her head. When she reached back to find out what it was, she felt the dough and thought it was her brains. She initially passed out, but quickly recovered and tried to hold her brains in for over an hour until someone noticed and came to her aid.

And, yes, Linda is a blonde
BACK TO LIST OF STORIES
******************************
AN ELDERLY WOMAN SPENT A DAY SHOPPING AT THE MALL. UPON RETURNING TO HER WEHICLE, SHE FOUND FOUR STRANGE MALES SITTING IN HER CAR.

FRIGHTENED, THE WOMAN DROPPED HER SHOPPING BAGS AND DREW HER HANDGUN. SHE TOLD THE MEN THAT IF THEY DID NOT GET OUT OF THE CAR, SHE WOULD SHOOT. THE FOUR MEN RAN OFF QUICKLY, WHEREUPON THE LADY GOT INTO THE CAR.

HER KEY HOWEVER, WOULD NOT FIT. THE WOMAN REALIZED THAT HER CAR WAS THE IDENTICAL ONE PARKED A FEW SPACES DOWN.

SHE WENT TO THE POLICE DEPARTMENT AND REPORTED THE STORY. THE OFFICER ON DUTY LAUGHED HYSTERICALLY AND POINTED TO THE OTHER END OF THE COUNTER WHERE FOUR PALE MEN HAD REPORTED A CAR JACKING BY A MEAN OLD LADY;

NO CHARGES WERE FILED.
BACK TO LIST OF STORIES
******************************
DAVID POSMAN, 33, WAS ARRESTED IN PROVIDENCE, RHODE ISLAND, AFTER KNOCKING OUT AN ARMORED CAR DRIVER AND STEALING FOUR BAGS OF MONEY.

EACH BAG CONTAINED $80.00. HOWEVER, THE BAGS WEIGHED THIRTY POUNDS EACH SINCE THEY ALL CONTAINED PENNIES.

THE HEAFTY BAGS SLOWED THE FLEEING POSMAN TO A SLUGGISH STAGGER. POLICE EASILY RAN DOWN AND ARRESTED THE SUSPECT.
BACK TO LIST OF STORIES
******************************
WHEN A MAN ATTEMPTED TO SIPHON GASOLINE FROM A MOTOR HOME PARKED ON A SEATTLE STREET, HE GOT MUCH MORE THAN HE BARGAINED FOR.

POLICE ARRIVED AT THE SCENE TO FIND AN ILL MAN CURLED UP NEXT TO A MOTOR HOME TRYING TO STEAL GASOLINE. HE HAD MADE THE MISTAKE OF PLUGGING HIS HOSE IN TO THE MOTOR HOME'S SEWAGE TANK INSTEAD OF THE GAS TANK.

THE OWNER OF THE VEHICLE DECLINED TO PRESS CHARGES, SAYING IT WAS THE BEST LAUGH HE'D EVER HAD.

A MADDOG THOUGHT: I THINK I WOULD HAVE BEEN ON THE GROUND NEXT TO THE POOR ILL GUY LAUGHING MY ASS OFF.

BACK TO LIST OF STORIES

******************************

A MADDOG THOUGHT: NOW THIS SHOWS WHAT HAPPENS WHEN YOU DO TOO MUCH DRUGS. THANK YOU SHER FOR SHARING THIS ONE WITH ME.

IN OHIO A MAN WALKED INTO A POLICE STATION WITH A 9 INCH WIRE PROTRUDING FROM HIS FOREHEAD AND CALMLY ASKED OFFICERS TO GIVE HIM AN X-RAY TO HELP HIM FIND HIS BRAIN, WHICH HE CLAIMED HAD BEEN STOLEN.

POLICE WERE SHOCKED TO LEARN THAT THE MAN HAD DRILLED A 6 INCH DEEP HOLE IN HIS SKULL WITH A BLACK & DECKER POWER DRILL AND HAD STUCK THE WIRE IN TO TRY AND FIND HIS MISSING BRAIN.

A MADDOG THOUGHT: DOES ANYONE HAVE ANY TYLENOL? I HAVE A BAD HEADACHE AFTER THAT ONE.

BACK TO LIST OF STORIES

******************************

A man broke into a jewelry store in the middle of the night. Once inside he broke the glass case to extract the jewelry -- so excited and anxious to get his hands on the diamonds in the case he did not notice, that when he broke the glass, with his hand, he cut the tip end of one of his fingers off. When police did arrive, they merely fished the top portion of the finger out, printed it, and ran a match program. The man was arrested within a few hours of his crime.

BACK TO LIST OF STORIES

******************************

WELL THAT IS ALL FOR NOW, BUT I DO HAVE MORE. SO KEEP CHECKING BACK FOR MORE STORIES.

JOKE LIST / HOME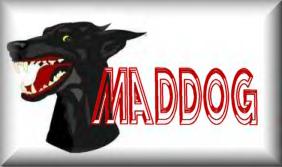 THANKS FOR THE PIC SHER