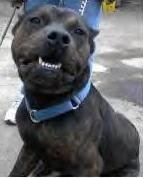 THE DAWG POUND



HERE IN THE DAWG POUND YOU WILL SEE PICTURES AND BIOs OF ALL THE BAD DAWG ON THIS SITE. I AM HARD AT WORK AND HAVING FUN MAKING THEM UP. HERE ARE A FEW.
*** MADDOG NOTE: THESE BIOs ARE FICTIONAL. I MADE THEM UP WITH THE HELP OF A FEW PEOPLE. ANY RESEMBLANCE TO REAL LIFE OR ANY PERSON IS SOLELY COINCIDENTAL AND WAS NOT DONE ON PURPOSE. WELL MAYBE.****
IN THE DAWG POUND, THERE ARE 2 GANGS. THEY ARE THE JUNK YARD DAWGS, AND THE P.O.P. ( PUPS ON THE PORCH ). AND THEN THERE IS 1 DAWG THAT IS NOT IN A GANG AT ALL. JUST CLICK ON THE NAME TO SEE THE BIO.
THE JUNK YARD DAWGS
MADDOG / SALTY DAWG / LIL' D / ODIE /
'LIL BOO /
P.O.P
PUPS ON THE PORCH



NEWLY ADDED JOKES / JOKE LIST / HOME